...
Esta trilha em terreno não acidentado é preservada NATURALMENTE pela natureza - dispensa degraus
Grama e musgo
, no transcurso do tempo

envolvem os degraus - ( 30 x 30
x 5

cms)
Degraus de concreto, duram para sempre, previnem a erosão e evitam escorregar..
Concrete steps prevent erosion,
slipping,
save labour on replacement..
.
INICIO
HOME
INICIO
HOME



No curso dos anos constatamos que os degraus de madeira utilizados nos trechos acidentados das trilhas, se tornavam escorregadios e se decompunham com o tempo.




A substituição dos mesmos envolvia encargos com mão de obra e material, onerando a administração da area. Deliberamos substitui-los

em caráter experimental

por degraus de concreto que duram indefinidamente.




A experiencia confirmou como a melhor alternativa. Há varios anos, instituimos a fundição mensal de 35 degraus de concreto na fazenda Castanheiras como também no Umuarama.


Constatamos que estes

não são

escorregadios, e vegetação

se desenvolve

derredor, eliminando a erosão.




.
Steps placed recently in Umuarama - see text below

Practical exprerience related to steps provided for steeper parts of walking trails:
A decade ago, realized that the wood-steps used at steeper trails became slippery and deteriorated after some years. Their replacement demanded costly labour and wood, added to managament expenses.
Thus it was decided, gradually to replace the wood-steps by the ones made of concrete (as seen on the photos). These, proved lasting forever.
Since then, there are
monthly,
systematically being
produced 35 concrete steps, for replacing the deteriorated wood. After some time there shall be no
more
waste on that behalf.
After a while vegetation grew around the steps, thus preventing erosion.
INICIO
HOME
INICIO
HOME
Estrutura da ferragem dos
Degraus
( 30 x 30 cms)
Degraus de concreto, duram para sempre, previnem a erosão, e evitam escorregar...
INICIO
HOME
INICIO
HOME
INICIO
HOME
INICIO
HOME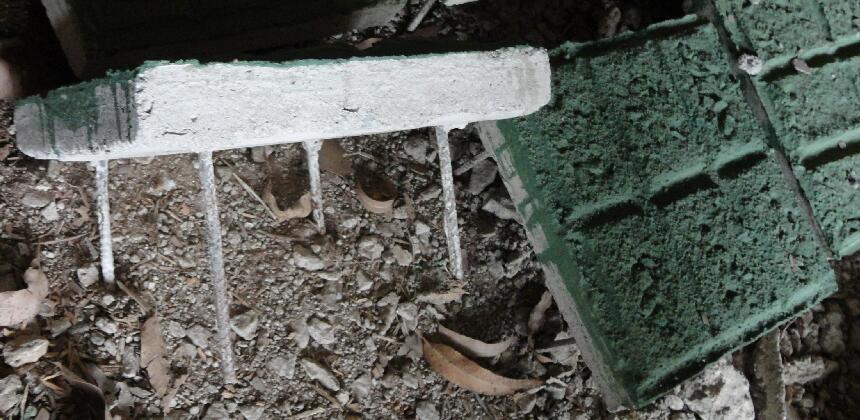 INICIO
HOME
Vende-se Pizzaria Forno a Lenha